Navigating Our Site is Really Quite Simple...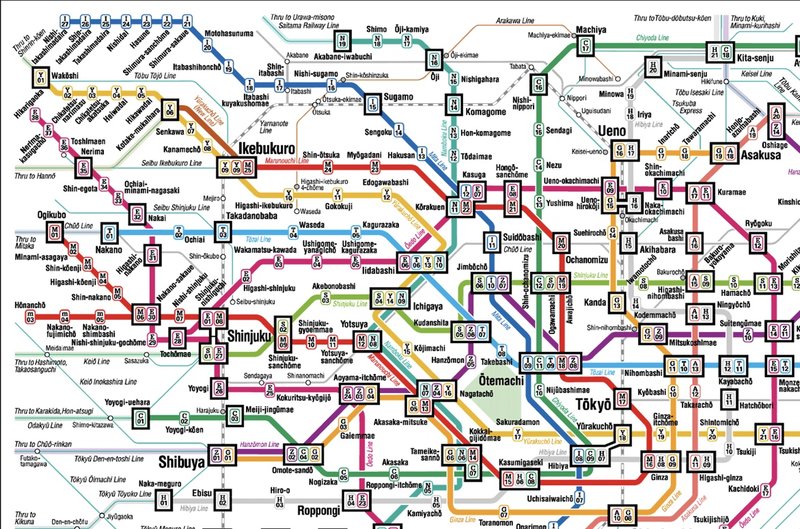 ...a bit more simple than navigating this Tokyo Subway map...


If you have questions about how to get where on our site...here are a few tips!
If you want to view all the items on the website in item number order click on;

"VIEW ALL" on any of the introductory pictures on the main page.


Or click on "Shop" (to the left of your screen) then click, "Shop All".


If you'd like to peruse a particular type of casino item such as

dice

or

matches;

Move your cursor to the left side of the page.

Click on "Shop" and a dropdown menu will unfold.


Choose the item of your choice to view.


"Shop"

Dropdown Menu Categories and Sub-Categories

;

Under the "Shop" dropdown menu are

categories

of items listed such as; "Casino Chips", "Casino Dice"...etc.
If you click on the "Casino Tableware" category, for example, you will see 2

sub-categories

, "Casino Dish-Ware"
and "Casino Drink-Ware".
If you click on sub-category, "Casino Drink-Ware" you will see 4

more

sub-categories

open up; "Casino Bar Glasses",
"Casino Coffee Mugs...etc.
If you want to move through several pages of a particular item;

Click the page numbers at the bottom of the page or arrow to the right will take you to Next Page and visa versa.


Hover the mouse over any item and it will reveal a description of the item along with the item #.

Click on any item and a separate page will open;

Showing description, price, live inventory count, ability to Share on social media and even

purchase

the item!


On the top left portion of your screen you'll find the

search symbol

. Click on it and type whatever you want to search for...for example if you're looking for a specific casino's memorabilia, then type in Dunes, Hacienda, Fremont or whatever Hotel Casino you may be searching for and all the items we have on the website for that casino will come up.


Please "

Like Us" on