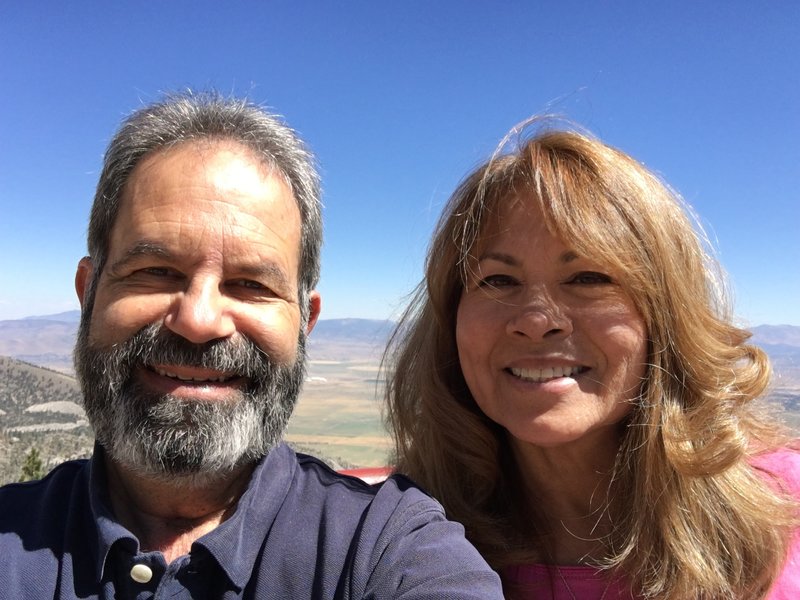 David & Rosie at the highest point in Lake Tahoe overlooking the Carson Valley on a beautiful September day...2016.
Here we are! It's just us, David & Rosie...
That's right! We've pulled back the curtain...We are

TopShelfChips.com

!!
I started TopShelfChips back in 2004. It started as a way for me, as a less savvy collector, to refocus my collecting habits and dispense with chips I had found, purchased or upgraded from collecting in years prior with no real collecting direction. (I think some of you out there can relate to that). As I had mostly focused on higher end, more rare casino chips from Nevada, my website became a site that only carried these higher-end chips.
Now though...we've added hundreds of other chips (and other casino collectibles) that I had in my collections and storage. More chips, dice, ashtrays, napkins, dish ware, bar glasses, swizzle sticks, matchbooks, coin cups and lots more coming!
Come join us in our journey to connect some people to some memories from days gone by...